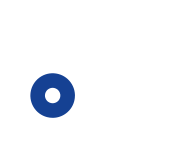 ESM's elastomeric mounts are optimized machine elements made of rubber-metal compounds to reduce vibrations in machinery components and to gently support fixtures. This increases the working life of machinery and reduces structure-borne noise.
Elastomeric mounts can be installed in gearboxes with different sizes and requirements. In addition, they are used as machine mounts for various fixtures. ESM bearings can also be adapted to clients' individual requirements.

Couplings are connecting elements which for example transmit torques from the rotor to the gearbox. The resulting undesirable constraining forces can be kept out of the gearbox by using ESM couplings. Our couplings enable the transmission of more than 10MNm torques in the drive train in a limited space. This is a cost-effective solution which protects the mechanical components and also reduces structure-borne noise.
Whether elastomeric couplings fitted with axial pre-stressable bushings or with multi layer springs spring/cone combinations (= coupling without bending moment), or elastomeric hydraulic couplings, we can supply the right product for any requirement. Our products can also be tailored to clients' individual requirements.


Dampers are used to reduce the transmission of mechanical vibrations from one component to another. Different systems are available depending on the requirements.
The dampers developed by ESM are distinguished by their high damping ratio, low maintenance and long service life.
Hydraulic dampers from ESM operate by means of viscous fluids, usually silicone oils. This type of damper is enhanced by ESM by means of a special system of passive temperature compensation.
Another principle of damping is based on magnets. Whenever a magnet is moved relative to an electrical conductor, electrical currents are generated in the conductor. These eddy currents in turn produce a magnetic field which acts against the magnet. This principle is used by ESM in its linear dampers and rotary dampers.

When the wind blows at an angle on freestanding objects, such as the rotor of a wind turbine, the nacelle is not optimally aligned in the wind. In addition to reduced power generation, this places high stress on the drive transmission. Especially with large wind turbines, strong retaining forces are needed to keep the nacelle in the correct position. Due to the high damping the reduction of undesirable squealing (in contrast to conventional brakes) is expectable.
For this purpose, ESM has developed yaw brakes which prevent the nacelle from turning away from the wind. The innovative technology used also substantially reduces brake squeal compared to conventional disc brakes.